It's estimated that approximately 3 million people in the United States have celiac disease - but people still go undiagnosed. [1] While any number of factors can lead to someone developing celiac disease, certain tests like HLA gene tests or antibody tests may be able to help you identify your risk or find out if you have this condition.
However, there are major differences between the tests – and finding out your risk early can be your best chance to take action. So what's the best test option for you?
What is celiac disease?
Celiac disease is a genetic autoimmune disorder that develops when the body's immune system views gluten as a threat and launches an immune response when gluten enters the body. Over time, this immune response can damage the small intestine, cause digestive issues, and prevent the body's absorption of nutrients like folate and vitamin B12, which it needs to function properly.
There are three major components that impact your susceptibility to developing celiac disease: a diet that includes gluten, an environmental trigger (such as a virus or a diet that triggers your immune system to respond), and specific genetic markers related to your HLA genes.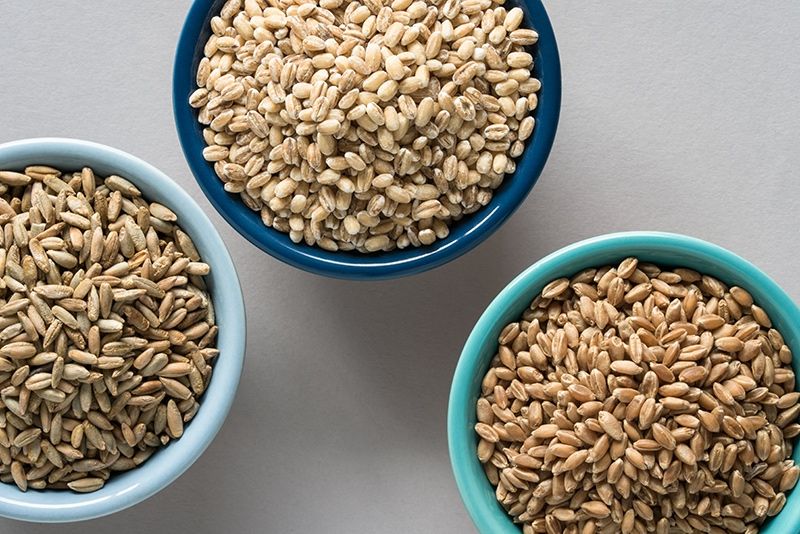 How is HLA and celiac disease linked?
HLA (human leukocyte antigen) genes are a group of genes that help your immune system recognize proteins and launch an immune response. However, your HLA genes can be strongly associated with whether or not you could develop celiac disease at some point in your lifetime.
According to clinical research published in Clinics of Laboratory Medicine, celiac disease development is strongly linked to the presence of either the HLA-DQ2 and or DQ8 gene. [2] Another review article from Frontiers in Nutrition noted that more than 90 percent of people impacted by celiac disease are carriers of HLA-DQ2, while the rest are carriers of HLA-DQ8.
How does HLA testing compare to antibody testing?
One common type of test used with people who may have celiac disease is an antibody test, which measures your current immune response to gluten. However, this type of test is only a snapshot view of how your body is responding to gluten at that specific moment and is only useful in someone who's consuming gluten in their diet.
It is possible for someone with celiac disease to have either a false positive or a false negative result. Celiac disease antibodies also don't appear until stage 3 or 4 of the disease, which means that it's too late to take action to prevent damage to your small intestine.
While antibody levels can fluctuate, your genes never do – which can make genetic testing a good option for people who want to understand their risk for celiac disease. A study from the American Journal of Gastroenterology noted that "HLA genetic testing has a high negative predictive value for celiac disease." [3] This same observation was also noted in the Frontiers in Nutrition article, stating that while the presence of HLA-DQ2 and/or DQ-8 were necessary for the development of celiac disease, "their absence almost definitively excludes it." [4]
empowerDX is developing a panel that tests for these genes, which are recognized in the New England Journal of Medicine as having a negative predictive value of 100 percent. [5] That means that your risk of celiac disease is nearly 0 percent if you don't have those particular genes. Symptoms of celiac disease aren't always related to gastrointestinal issues, so a genetic test may help you identify celiac disease that's presenting through symptoms such as brain fog or fatigue.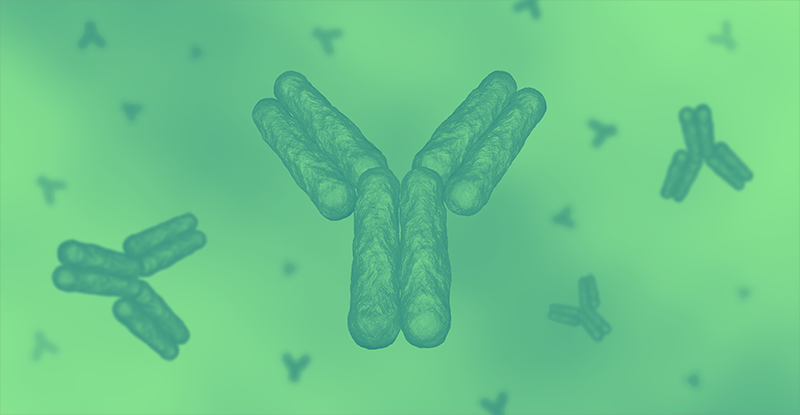 How should I use HLA testing?
People who are experiencing symptoms of celiac disease can use a genetic test to rule out celiac disease as a cause. Symptoms of celiac disease include:
Diarrhea
Fatigue and tiredness
Unintended weight loss
Gas
Bloating
Nausea/vomiting
Constipation
Joint pain
If you have a family history of celiac disease, a genetic test can also help you determine whether you are predisposed to developing this condition at some point in your life. Stay tuned for more information on HLA testing from empowerDX in the coming weeks.
Want to get the inside scoop on our upcoming Celiac Risk Gene Test?
Sign up now to be the first to know when this cutting-edge test goes live!
---
Sources

[1] The University of Chicago Medicine - Celiac Disease Center. "Celiac Disease Facts and Figures." Aug. 2005. https://www.cureceliacdisease.org/wp-content/uploads/341_CDCFactSheets8_FactsFigures.pdf
[2] Lázár-Molnár, Eszter, and Melissa Snyder. "The Role of Human Leukocyte Antigen in Celiac Disease Diagnostics." Clinics in Laboratory Medicine, vol. 38, no. 4, Dec. 2018, pp. 655–668., doi:10.1016/j.cll.2018.07.007.
[3] Brown, Nicholas K., et al. "A Clinician's Guide to Celiac Disease HLA Genetics." American Journal of Gastroenterology, vol. 114, no. 10, Oct. 2019, pp. 1587–1592., doi:10.14309/ajg.0000000000000310.
[4] Sallese, Michele, et al. "Beyond the HLA Genes in Gluten-Related Disorders." Frontiers in Nutrition, vol. 7, 12 Nov. 2020, doi:10.3389/fnut.2020.575844.
[5] Green, Peter H.R., and Christophe Cellier. "Celiac Disease." New England Journal of Medicine, vol. 357, no. 17, 2007, pp. 1731–1743., doi:10.1056/nejmra071600.