While much of 2020's holiday season was spent over Zoom screens, holiday travel and in-person gatherings are back in full swing. With AAA predicting holiday travel numbers to return to pre-pandemic levels, it's important to factor colds, flu, and COVID-19 into your holiday travel plans.
Here are a few tips to help you stay healthy and prevent illness this holiday season.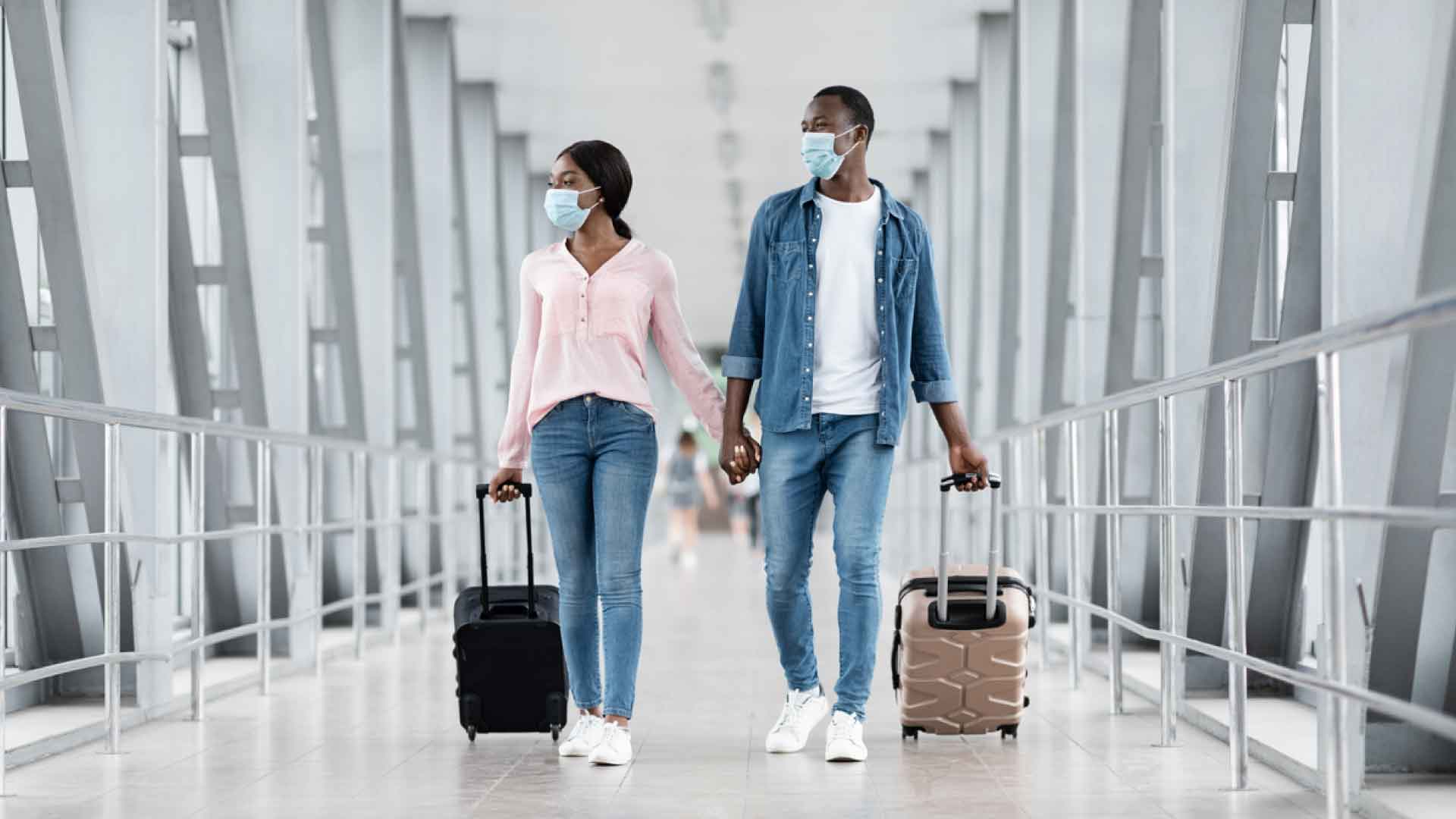 Air Travel
Get Tested for COVID-19
While testing requirements may vary depending on your airline (and whether you're traveling domestically or internationally), it's important to get tested to reduce risk of spreading the virus. Order an at-home COVID-19 test in advance to make sure you're ready for your flight!
Wear Your Mask
Masks are required in most planes and airports, and they're especially important if you're traveling to areas of substantial community transmission (as recommended by the CDC). If you're traveling for a long period of time, you may want to bring several clean masks so you can swap them out every few hours.
Wipe Down Surfaces
Airlines have stepped up their disinfection protocols; however, it can never hurt to give your space a second clean! Bring along disinfectant wipes and clean high-touch areas such as armrests, tray tables, and seatbelts.
Get a Window Seat
If possible, reserve a window seat to help reduce your contact with other passengers. When you're in a window seat, you won't be exposed to as many people as someone in an aisle seat. Window seat passengers are also less likely to get up and walk around the plane, which also reduces the risk of being exposed to another sick passenger.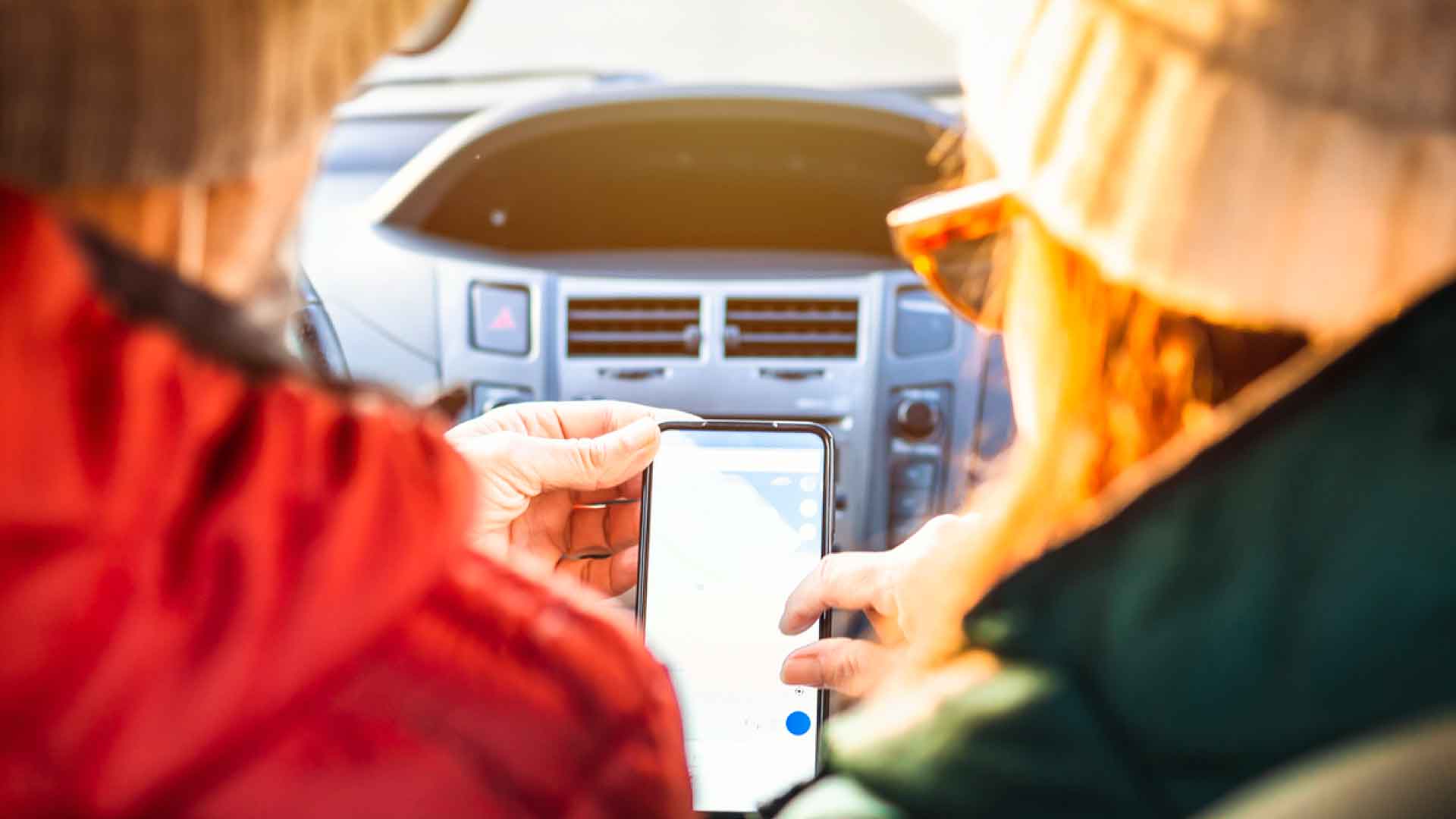 Car Travel
Plan Your Rest Stops
If you're traveling through busy metro areas, you may want to avoid large rest stop areas where you'll be around lots of people. Plan ahead and find smaller rest stop areas for your bathroom breaks and gas refills. To further reduce your risk, designate one person to get gas or food for the whole car, so everyone doesn't have to get out.
Pack Your Snacks
In addition to minimizing rest stops, packing your own snacks can be a great way to make sure you're getting all the right nutrients to help your immune system function at its best. Fruits, vegetables, nuts, and other snacks are a great alternative to high calorie, high sodium foods typically found at rest stops.
Ventilate Your Vehicle
Car travel offers the opportunity to come into contact with fewer people (and fewer germs). However, if you're traveling with people who aren't from your household, it's important to ventilate your car and keep the air moving. Keep the windows cracked to circular the air, and avoid using the recirculation option on your climate control panel.
Other Healthy Holiday Tips
Regardless of how you get there, there are certain steps everyone can take to make sure they have a happy, healthy holiday season.
Get the COVID-19 vaccine and the flu shot.
Frequently wash your hands for 20 seconds with soap and warm water or use hand sanitizer.
Set aside time to rest once you've reached your destination.
Get tested for COVID-19 before visiting family and friends who don't live with you.
Stay hydrated.
And if you're experiencing cold or flu-like symptoms, don't hesitate to stay home and keep things virtual this year.
With just a few precautions, you can ensure that you and your loved ones have a happy, healthy holiday season this year.