Heart disease is the leading cause of death for men and women in the United States, and knowing your risk factors can be your first step on your journey towards a healthier heart. Learn more about what could be putting you at a higher risk, and find out how you can get answers about your heart health right from home.
Heart Health by the Numbers
More than 650,000 people die from heart disease each year – that's 1 in every 4 deaths.
In the United States, someone has a heart attack every 40 seconds.
High levels of LDL "bad" cholesterol raise your risk for heart disease and stroke.
Nearly half (48 percent, 121.5 million in 2016) of all adults in the United States have some type of cardiovascular disease.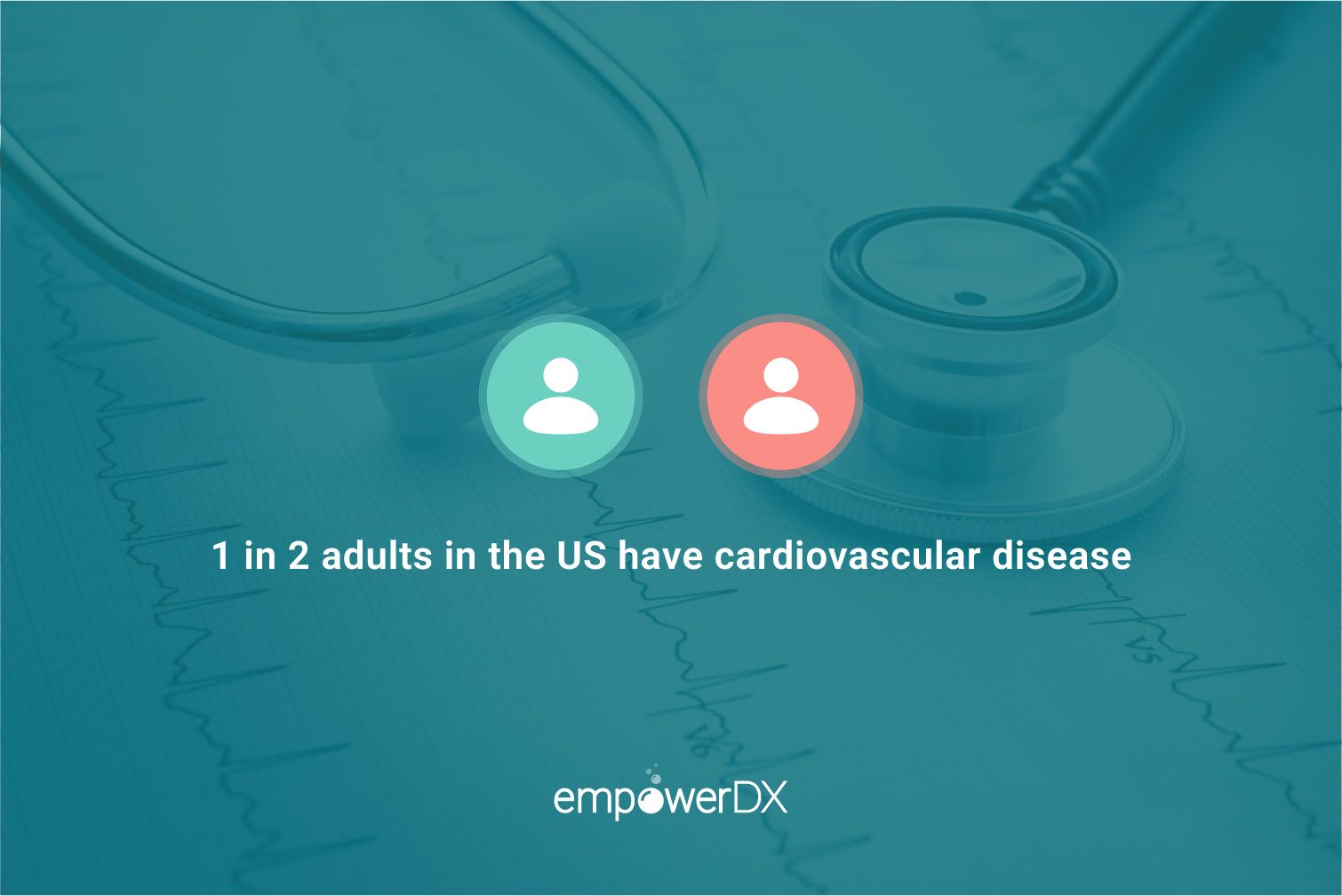 Source: CDC.gov
What are the symptoms of heart disease?
Chest pain, chest tightness, chest pressure and chest discomfort
Shortness of breath
Pain, numbness, weakness or coldness in your legs or arms
Pain in the neck, jaw, throat, upper abdomen or back
Plaque buildup in your arteries
Often, no symptoms are present, which is why early testing is critical to determine if you're at risk.
Source: Mayo Clinic
What are my risk factors?
A family history of heart attack or heart disease in immediate male relatives by age 55, or immediate female relatives by 65
Smoking and tobacco use
Excessive alcohol use (women should have no more than 1 drink a day, while men should have no more than 2 drinks a day)
Obesity
Plaque buildup in your arteries begins in your 20s and 30s – so it's important to take action and make lifestyle changes now to protect your heart health for years to come.
How can I keep my heart healthy?
Know your family heart health history and risk factors, and see a doctor for a yearly heart checkup if you have an immediate family member with heart disease.
Eat high-fiber foods.
Limit salt, sugar, and saturated fat intake.
Get 2 and a half hours of moderate-intensity exercise each week.
Boost your diet with omega-3 fats, fiber, CoQ10, and magnesium supplements.
Take medicine prescribed by your provider to treat high cholesterol or high blood pressure.
Test your cholesterol levels, along with other critical biomarkers such as high-sensitivity C-reactive protein, small dense LDL cholesterol, and homocysteine.
Heart disease can present a lot of unknowns – but you can get health answers today. Protect your heart with at-home heart health tests from empowerDX. Skip the waiting room and stop waiting weeks for test results, and get health answers in just days from empowerDX.